Nigeria's Agriculture Minister, Audu Ogbeh has said that some Nigerians are ordering pizza from London and getting it flown into the country.

He made the comments on Tuesday at a hearing of the Senate Committee on Agriculture, while talking about why the country imports so much.

"Do you know, sir, that there are Nigerians who use their cellphones to import pizza from London; they buy in London and bring it on British Airways in the morning to pick up at the airport".

"It is a very annoying situation and we have to move a lot faster in cutting down some of these things."

Mr Ogbeh did not offer any evidence.

Nevertheless, Nigerian social media users have not been able to resist commenting. Some have been wondering how to arrange delivery.
Please @British_Airways sorry to bother you. How can can send pizza to Nigeria on any of your flight to Lagos or ABUJA. I prefer @Dominos_UK. It is special delivery for @AuduOgbeh Thank you. 3 9:54 AM – Mar 29, 2019Twitter Ads info and privacy See Frey 's other Tweets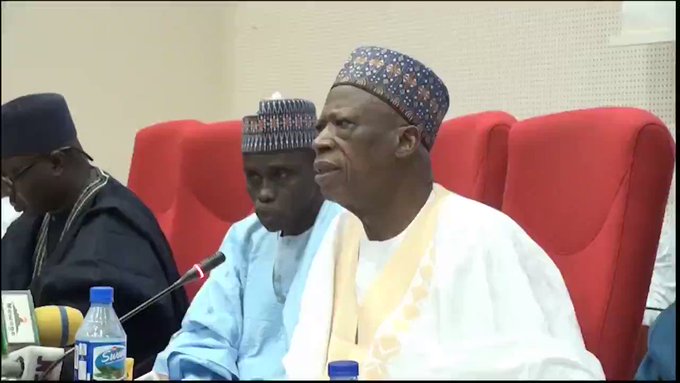 When Minister for Agriculture, Audu Ogbeh, said that Nigerians use their Cellphones to order pizza from London… my Uncle (Gbolahan Dada) his face was totally priceless… like are you okay sir? 987 5:07 PM – Mar 27, 2019 982 people are talking about this
Source: BBC