For the Victoria's Secret Angels, a spot in the annual Victoria's Secret Fashion Show is in the bag — no nerve-wracking auditions, no waiting by the phone for call-backs.
All that's left to do is to further cement themselves in Angels history, like Elsa Hosk did by landing the coveted 2018 Fantasy Bra.
"This is going to be my eighth year walking in the show, and to get the Fantasy Bra is such an honor," Hosk said at an event fêting the bra earlier in the week.
"You know all those girls that have gotten it before you and they're icons — Gisele [Bündchen] to Claudia Schiffer and Tyra Banks, all these iconic women that I've looked up to my whole career.
Now I'm in that list of the girls that have worn the Fantasy Bra, so that feels so special and I feel really proud that I worked hard and got there."
But for would-be newbie models hoping to earn their spot amongst those legendary Angels, the process can be a nail-biter. From hitting the gym hard to carving out time for meditation, they've put in the work for months, culminating in Thursday's taping of the 2018 Victoria's Secret Fashion Show. It can be an emotional moment for some.
"Growing up, I've been watching this show, and it always made me feel like I was beautiful, too," newcomer Kelsey Merritt — the first Filipina model to ever walk the show — said through happy tears backstage. "What these girls made me feel, I can finally get to make other girls feel that way."
We caught up with four of the women walking the show for the first time — Winnie Harlow, Kelsey Merritt, Duckie Thot and Willow Hand — to ask why this event is the Holy Grail of runways for them and what it was like to get there.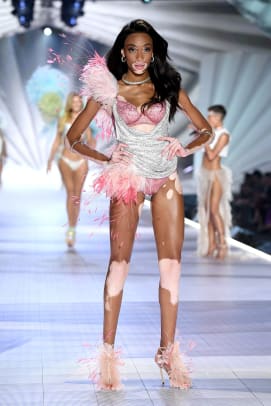 Looking for more from the 2018 Victoria's Secret Fashion Show? See every look from the glittery, feathery runway below: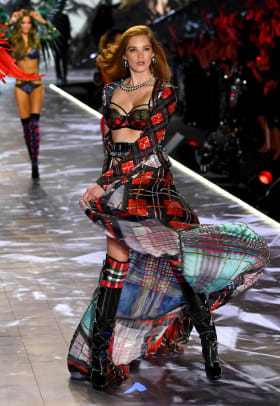 Source: Fashionista